Home
Main content starts here, tab to start navigating
Inspired by global cuisine and the bounty of California produce in our backyard, we proudly offer seasonal dishes and wood-fired pizzas with international flavors and the freshest ingredients. Our produce, meats, and cheeses are all locally sourced from Northern California and "Local" is truly our mantra. Our plentiful wine program features amazing wines from California to Portugal, our favorite California beers are on tap, and our cocktails are hand-crafted, perfectly balanced, and delicious.


OUR COMMITMENT
Our mission? Simple. We are here to provide you with a warm atmosphere and service that leaves you better off than when you came. We love to support our local community with the highest quality food, drink, fun, and philanthropy. With Mother Earth in mind, our ingredients are all organic and non-GMO and all of our delivery packaging is 100% compostable with a 100% landfill diversion rate (even our pizza boxes!).
JOIN US FOR AN UNFORGETTABLE EVENING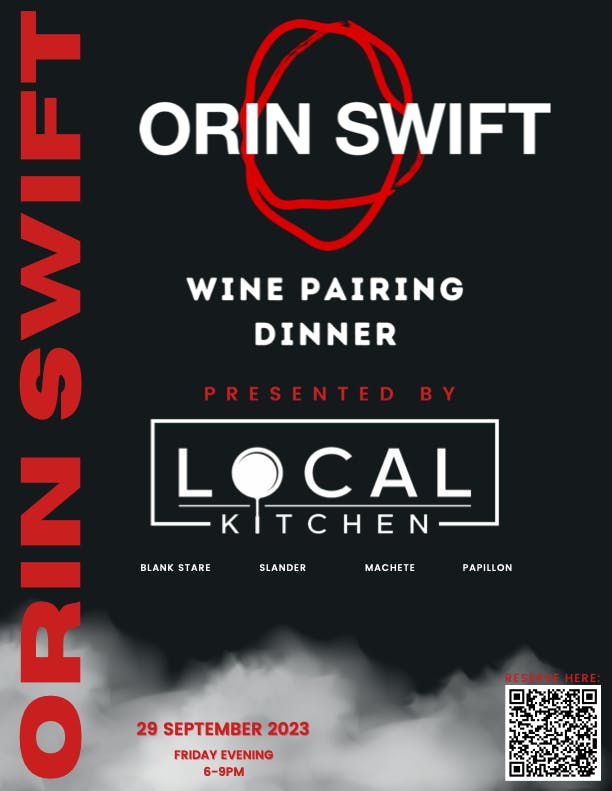 (click picture for tickets)
Join us for an epic evening of indulgence at Local Kitchen as we savor the exquisite flavors of Orin Swift Wines paired with delectable dish!
Join us for an unforgettable evening at Local Kitchen & Wine Merchant in San Francisco, CA, USA. Indulge in a delightful wine dinner featuring the exquisite wines of Orin Swift. Savor the flavors of their exceptional wines paired with a delectable 4 course menu crafted by our talented chefs.
Immerse yourself in the cozy atmosphere of Local Kitchen as you enjoy the company of fellow wine enthusiasts and indulge in a culinary experience like no other. Whether you're a wine connoisseur or simply appreciate a good glass of wine, this event promises to be a memorable night filled with delicious food, great company, and extraordinary wines.
Don't miss out on this incredible opportunity to taste and discover the exceptional wines of Orin Swift. Book your spot now and get ready for an evening of gastronomic delight and wine appreciation!
Looking to Book Your Holiday Party?
We're Now Accepting (and Rewarding) Early Bookings!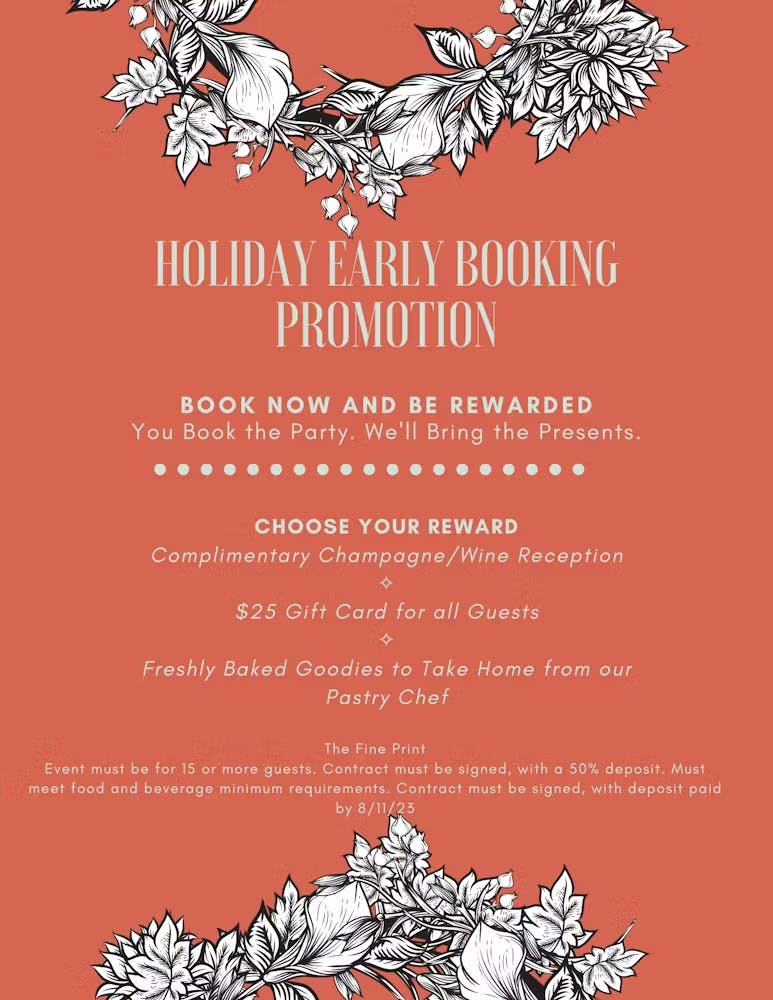 Click HERE for more info
Private Events
Let us host your next event!
Inquire Now
CONVENTIONS, MEETINGS AND CONFERENCES
UPCOMING CONVENTION AVAILABILITY
Current Openings left for AIA Conference, SEMICON West, and Dreamforce!
Looking for a place to celebrate? Weddings, Bachelor/Bachelorette Parties, Birthdays - whatever reason you have to gather and celebrate, we're here to help.